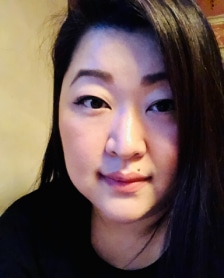 Hennigh Law Corporation
Four Embarcadero Center,
Suite 1400
San Francisco, CA 94111-4164
415-325-5855
Hennigh Law Corporation
700 Flower Street,
Suite 1000
Los Angeles, CA 90017
213-227-7226
Sylvia Yang is a high profile trial paralegal specializing in all aspects of case presentation, evidence gathering, and theme setting. Sylvia has spent more time in the courtroom than the vast majority of trial attorneys. She recently coordinated a team of 20 attorneys, clients, and paralegals, strategizing all logistics for a "trial city" war room. Sylvia is also responsible for strategizing relations with all non-judicial court personnel.
She brings a wealth of real world business experience, having spent a decade operating major hotels at three nationally recognized chains. This required a rare blend of skills, that uniquely positions her to accurately set and manage expectations, coordinate vendors, and deal directly with clients.
She has been a paralegal at top nationally recognized firms for the last decade. Educated at the University of California, Davis, Sylvia is fluent in Westlaw research and all aspects of electronic discovery.