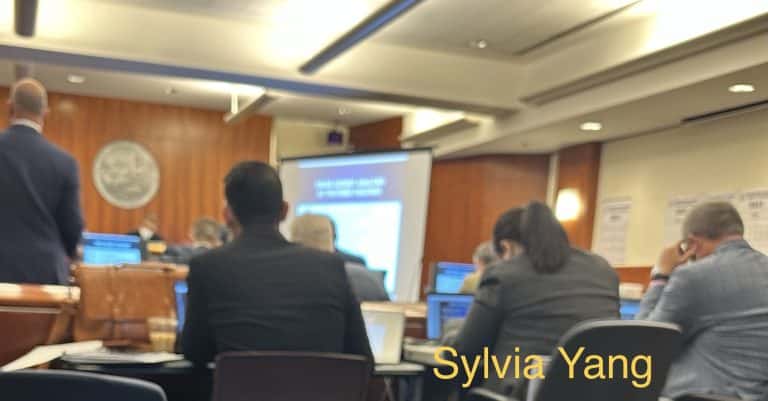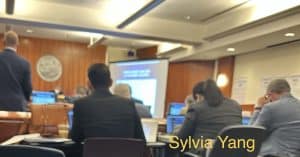 Hennigh Law Corporation
Four Embarcadero Center,
Suite 1400
San Francisco, CA 94111-4164
415-325-5855
Hennigh Law Corporation
700 Flower Street,
Suite 1000
Los Angeles, CA 90017
213-227-7226
Sylvia Yang is an accomplished Trial Director with extensive experience in orchestrating courtroom success for our boutique trial law firm. With a remarkable ability to read the jury and provide invaluable insights into their perception of evidence and testimony, Sylvia's expertise is pivotal in shaping compelling trial strategies.
Having spent more time in the courtroom than the vast majority of trial attorneys, Sylvia's courtroom prowess is unparalleled. Her comprehensive understanding of case presentation, evidence gathering, and theme setting sets the stage for compelling arguments that captivate judges and juries alike. Recognizing her exceptional skills, she has recently been entrusted with the coordination of a formidable team consisting of 20 attorneys, clients, and paralegals, strategically managing all logistics from a dedicated "trial city" war room. Furthermore, Sylvia excels at cultivating strong relationships with non-judicial court personnel, enabling seamless collaboration throughout the trial process.
Sylvia's professional journey also encompasses a decade of hands-on business experience, where she successfully operated major hotels within three nationally recognized chains. This unique background endows her with a rare blend of skills that enable her to accurately set and manage expectations, coordinate vendors, and provide exceptional client service. By leveraging her expertise in the business world, Sylvia brings a fresh perspective to the legal field, ensuring the highest level of professionalism and efficiency.
As a paralegal at top nationally recognized firms for the past decade, Sylvia has honed her legal acumen and established herself as an invaluable asset. Educated at the University of California, Davis, she possesses a deep understanding of Westlaw research and excels in all aspects of electronic discovery. Her unwavering commitment to staying ahead of the curve in legal research and technology equips her with the tools necessary to support our trial attorneys in building compelling cases.
Sylvia Yang's exceptional talents as a Trial Director, coupled with her extensive experience in the courtroom and business world, make her an indispensable asset to our boutique trial law firm. With her ability to read the jury and shape trial strategies, Sylvia elevates our ability to secure favorable outcomes for our clients.