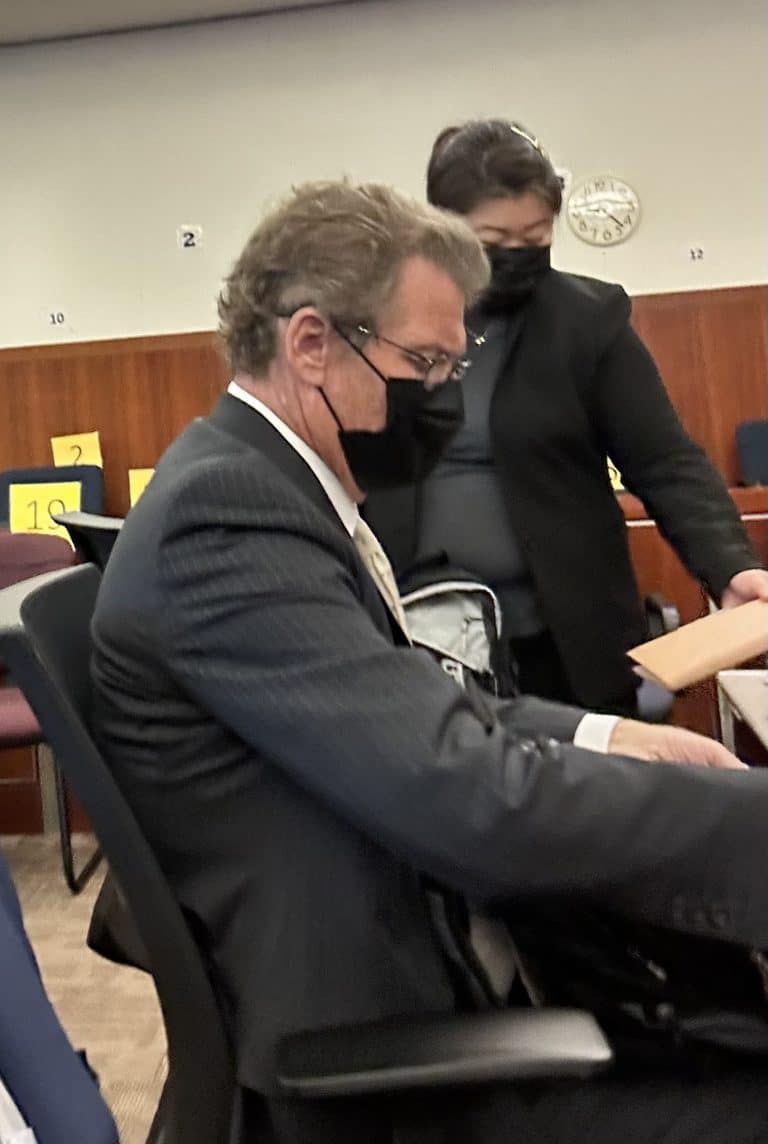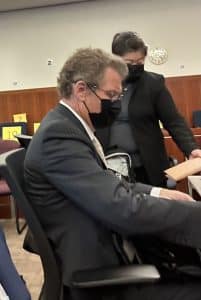 Hennigh Law Corporation
Four Embarcadero Center,
Suite 1400
San Francisco, CA 94111-4164
415-325-5855
Hennigh Law Corporation
700 Flower Street,
Suite 1000
Los Angeles, CA 90017
213-277-7226
Meet Mathew Troughton, a highly esteemed attorney with an unparalleled reputation in the field of construction law. With a remarkable career spanning over three decades, Mat brings a wealth of experience and expertise to our law firm.
Known for his exceptional legal acumen and unwavering dedication to his clients, Mat possesses a unique talent that can only be described as a bloodhound's instinct. He has an uncanny ability to sniff out critical details and navigate complex legal landscapes, ensuring that his clients receive the best possible representation.
Having honed his skills in some of California's most prestigious construction law practices, Mat is well-versed in the intricacies of this specialized area of law. His extensive experience has equipped him with an in-depth understanding of the challenges and nuances that arise in construction-related legal matters. Whether it's contract disputes, construction defects, or regulatory compliance, Mat's profound knowledge allows him to provide effective solutions tailored to the specific needs of his clients.
Mat's unwavering commitment to excellence has earned him a strong reputation among his peers and clients alike. His outstanding abilities have been recognized by industry experts, earning him accolades from The Legal 500, a prestigious legal directory renowned for identifying top legal professionals, and a fellowship in the Construction Lawyers Society of America.  Recognized for his meticulous attention to detail and strategic approach, he has consistently achieved favorable outcomes for his clients, including individuals, contractors, and corporations.
One of Mat's unique strengths lies in his ability to strategically position construction clients, allowing them to become fully aware of and capitalize on their contract rights. With his deep understanding of construction law and extensive experience in elite construction law practices in California, Mat possesses the insight and knowledge necessary to guide clients through the complexities of the legal landscape. His strategic approach empowers clients to make informed decisions, maximizing their advantages and protecting their interests.
Beyond his legal prowess, Mat is known for his compassionate and client-centered approach. He takes the time to understand his clients' goals and concerns, empowering them with the knowledge and confidence needed to make informed decisions. Mat's genuine dedication to the well-being and success of his clients sets him apart and fosters lasting relationships built on trust and reliability.
Mat graduated magna cum laude from Santa Clara University School of Law after finishing his undergraduate degree at University of California at Berkeley.  He is admitted to all California state and federal courts.